Eva in Umeå (Sweden)
Ikea, köttbullar and midsommar – typical Swedish one might say. After spending a year in Umeå, a city in northern Sweden, I can a few more things to that list, for example fika (typical Swedish coffee break) with kanelbullar (cinnamon rolls) and surströmming (fermented herring).
The journey started during my third year in university, when I decided I want to spend some time abroad, getting to know a new culture and a new city. For me it was clear, that I want to go north if possible. So I started to look for opportunities and when to fit it into my studies.
Organisation
For me, the best option was to go abroad during my seventh and eight semester, so after I finished all integrated courses. I decided to apply for a spot in the ERASMUS+ program and got accepted for a 10 month exchange to Umeå University. The procedure was straight forward, amongst others I needed to register at Umeå university and fill out an online learning agreement which regulated the credit transfer of my courses. Housing is offered by the university's international housing office that rents furnished student rooms to exchange students. Usually, eight rooms share a kitchen, this gives a good opportunity to get to know other students, both national and international. There is also an international office which can be contacted for questions and they organize several activities, the buddy program as well as some introductory days.
The city Umeå
Umeå is located 600 kilometers north of Stockholm close to the Baltic see. It is the largest city in northern Sweden and also know as the city of birches. This can be traced back to the birches that were planted in the late 19th century after a fire had destroyed large parts of the city. Since it is already quite north the chances of seeing northern light is quite high, at least during the winter, in the summer it never gets really dark. During the winter it can reach down to -20̂°C and a good amount of snow can be expected. A popular place is IKSU, a large sports club in Umeå, their facilities offer swimming, climbing, a gym, indoor beach volleyball and much more. Close to the city there are some nice nature reserves and hiking trails. Umeå has a good public transport system and lots of cycling path ways to get around.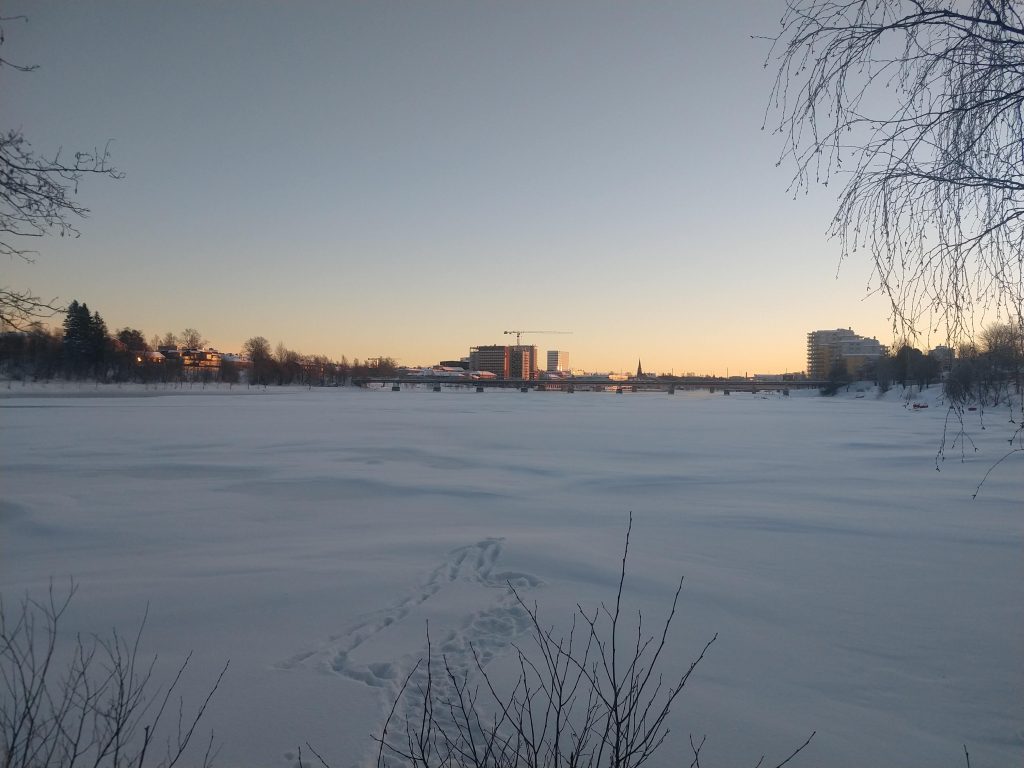 Bachelorthesis and Umeå University
The university system in Sweden is a little bit different from Germany. Students usually only take one or two courses at a time, which are five or ten weeks long and the exam is at the end of the course. Written exams are 4-6 hours long, however the time is usually not fully needed. Courses also include some kind of lab and/or calculation exercises. For exchange students there are also Swedish beginners courses which give a nice introduction to the Swedish language and culture.
In order to be able to spend an entire year abroad I decided to do my bachelor project in Sweden. At Umeå University I contacted the person in charge for bachelor theses in the physics department, he then helped me to find a project and a supervisor. My project was in space plasma physics about the "Bow shock current closure to Earth's polar ionosphere – A statistical study using AMPERE and OMNI data". Even though I was working from home due to the Covid-19 pandemic, I had zoom meetings with my supervisor almost every day if needed. The thesis was an official part of my exchange year and it was no problem for it to be recognized as a bachelor thesis at FAU and no supervisor from the FAU was needed.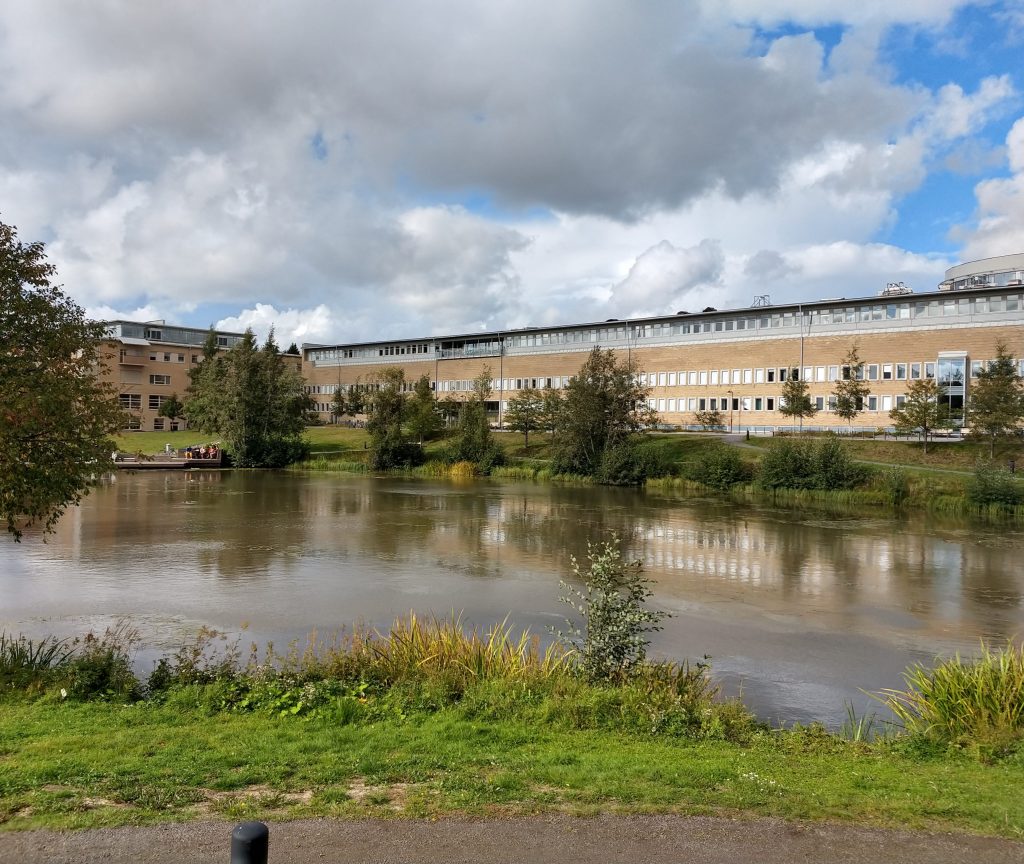 What to do in and around in Umeå
In my free time I spend a lot of time outside in the nature. There are many hiking trails close to the city, for example around Grössjön or Nydalasjön and Tavelsjöleden starts in Umeå as well. A little bit further away there are hiking trails at Tavelsjö and Drakryggen which are worth hiking. In the summer, after the end of the semester, I also went on the High coast trail for a five day long hike. Along the hiking trails there are often fire places provided with wood so I had barbeques outside with friends all year round. Sometimes there are even cabins so you can spend the night there which is nice for longer hikes.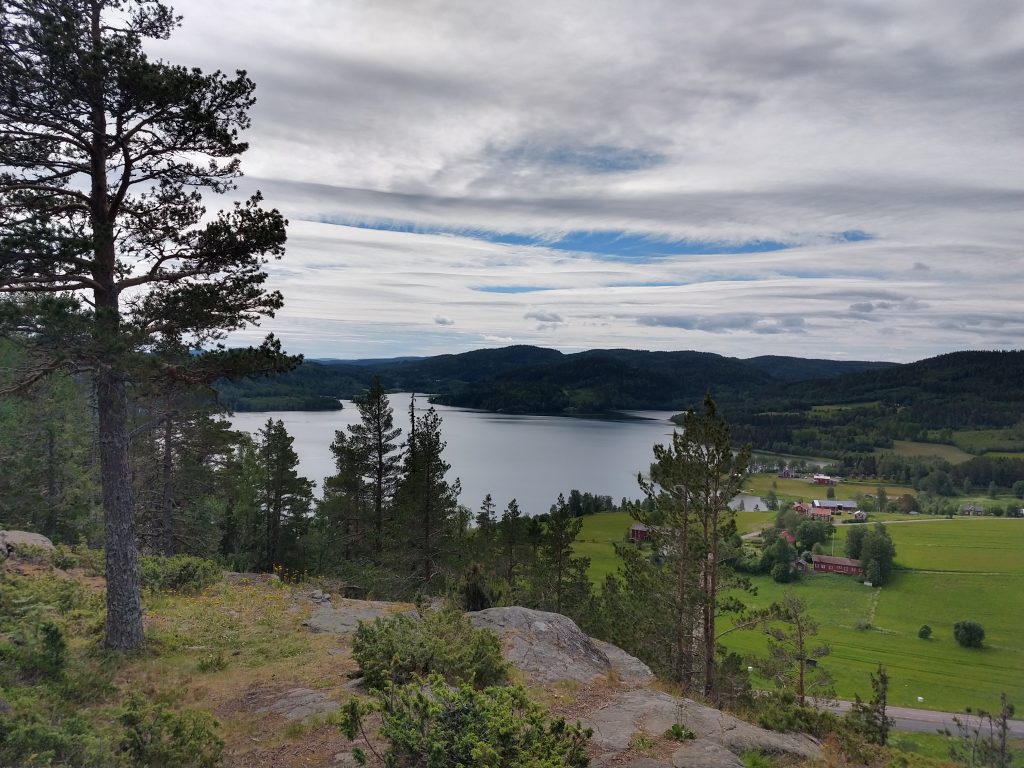 During the summer Nydalasjön or the Baltic See are good location to go for a swim. During the winter I tried ice bathing at Tavelsjön.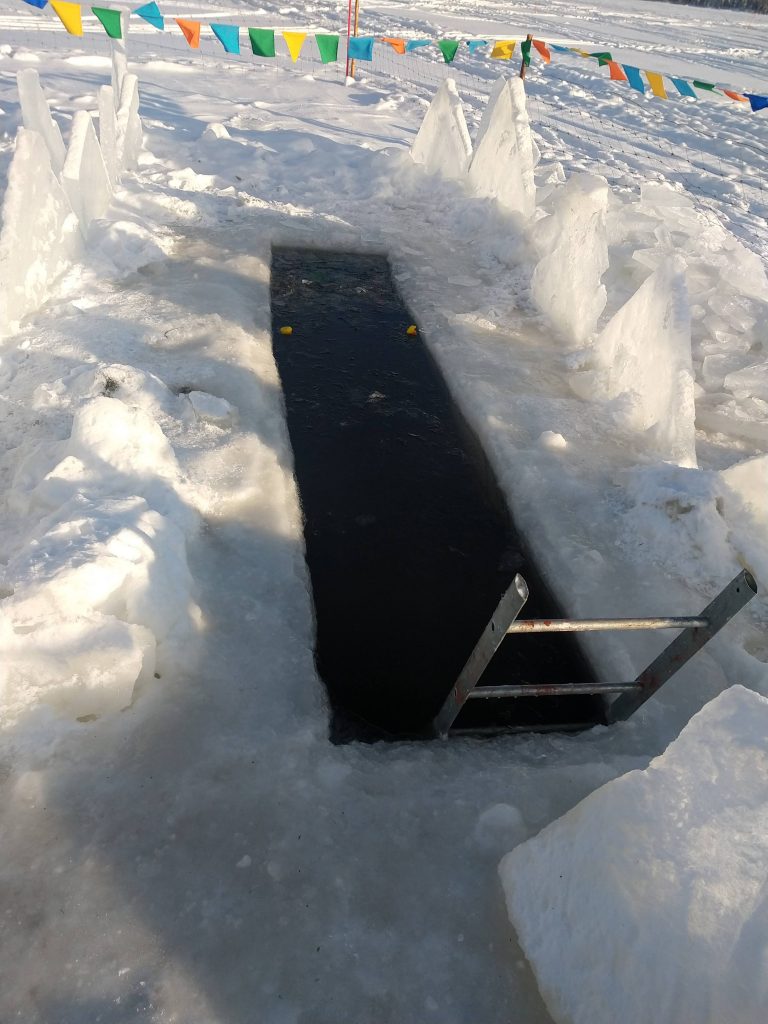 In October I went on a trip to Luleå with four other exchange student. We rented a car together and visited Luleå and Gammelstad, the old city center of Luleå which is also a UNESCO World Heritage site. Shortly after new year I even went on a trip to the Swedish mountains. Being at the top gives you a beautiful view over a untouched, snow-covered landscape and when it is dark one of the best night skies I have seen so far.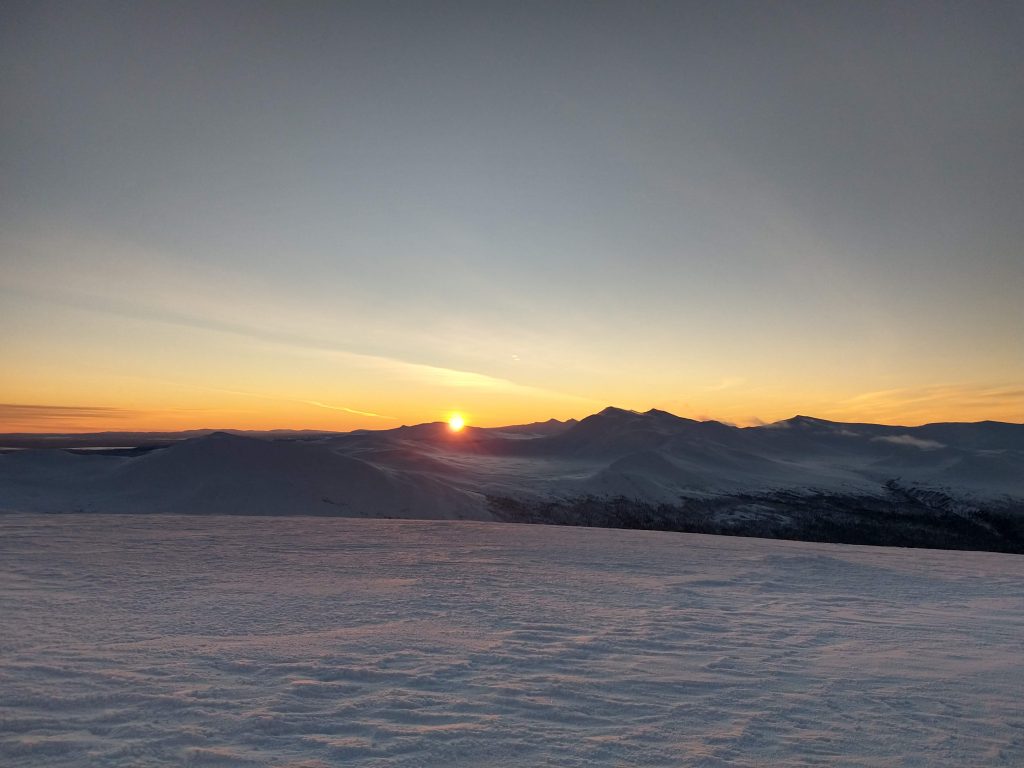 I also joined a scouting group in Umeå and we met outside once a week. I got to know the Swedish scouts and we had some fun activities and challenges. For example, one challenge was to sleep outside at least once every month which was a nice but challenging during the winter. Have you ever tried to make pancakes while sitting in a tree? It is definitely possible, but also a bit caotic: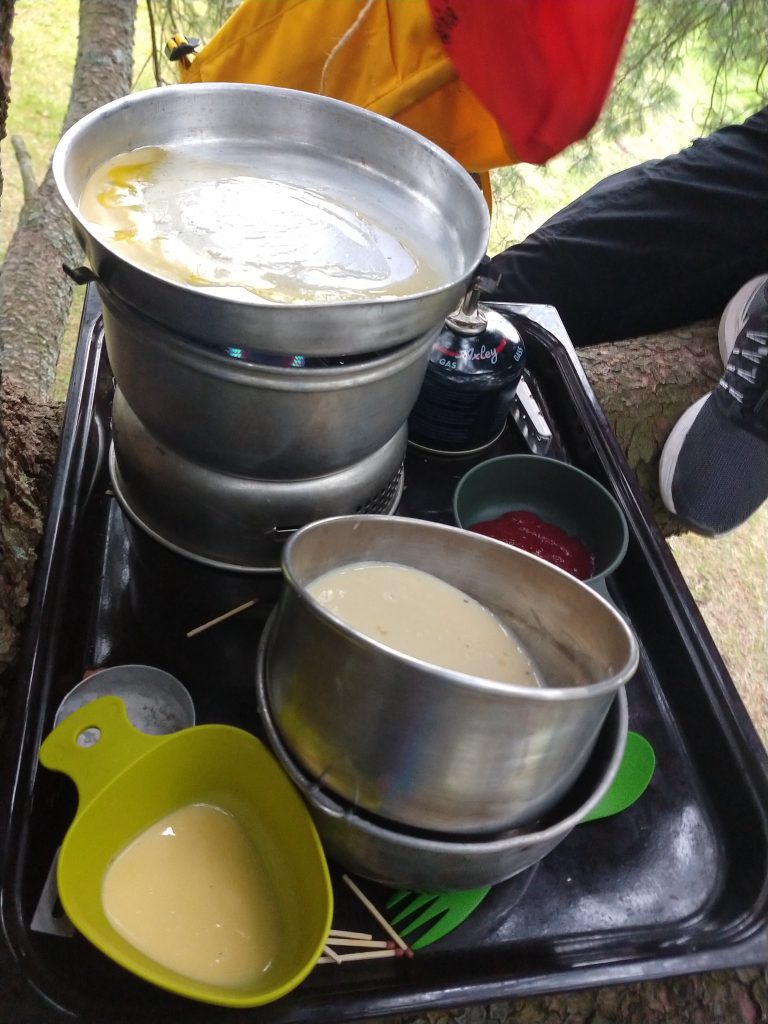 Conclusion
I really enjoyed my time in Umeå and I would definitely do it again. For me, the location was perfect since there is so much nature around and I personally enjoy winter time. The 10 month stay allowed me to experience both the winter and the summer. Due to the Covid-19 pandemic there were some restrictions, for example the museums were closed most of the time, the Buddy program was largely online and due to quarantine regulations I did not go on a trip Finland with the ferry. However there were still enough other things to do. Getting a bike was really helpful to get around or take trips to places close by. At the university I was able to take some interesting courses, for example on magnetic resonance imaging (MRI) and Ultrasound or space plasma physics and measurement techniques. The supervision for my bachelor project was very good and it gave me insight into a new field in physics, which, in my opinion, turned out to be really interesting.
Have you ever seen an MRI image of a pineapple? Here is one: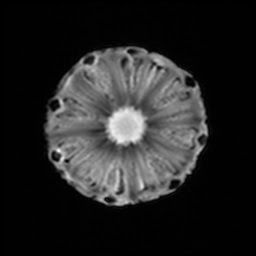 Text and Fotos: Eva Krämer