Urs at Stanford (US)
California – the Golden State. It's hard not to adore the weather in California. Hardly any rain, a clear sky and temperatures between 10°C – 25°C throughout the year may seem like the ideal place to be. This is where I spent a part of my time working towards my master's thesis.
Location
Once founded on farmland a century ago, Stanford is now home to some of the world's most celebrated scientists. The rise of the university is closely tied to that of Silicon Valley, and some of the biggest tech companies have had their roots at Stanford. Located 60km southeast of San Francisco, Stanford is in direct neighborhood of Facebook, Google, and Apple.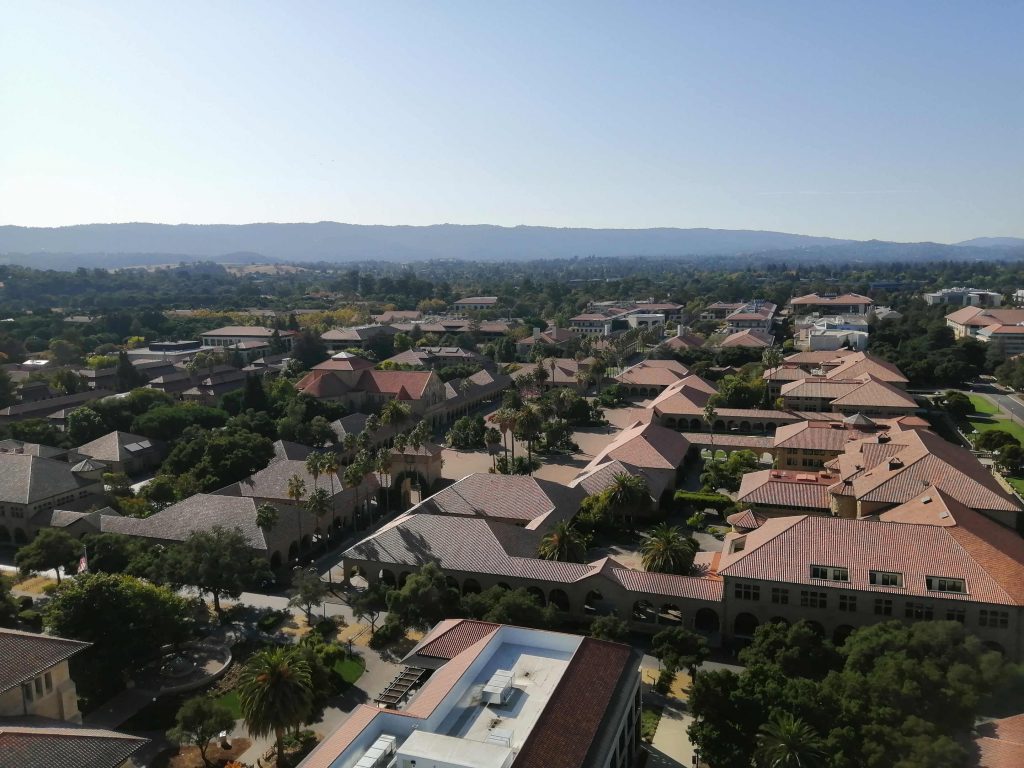 My visit
As part of a collaboration with my group at FAU, I was given the opportunity to visit our colleagues in the US. For 3 months, I was enrolled as a Visiting Student Researcher and worked in a partner group on my master's project. During my time, I had the chance to study in a most stimulating environment, and what struck me the most was everyone's openness and drive, which have earned this place its role as center of innovation in the world.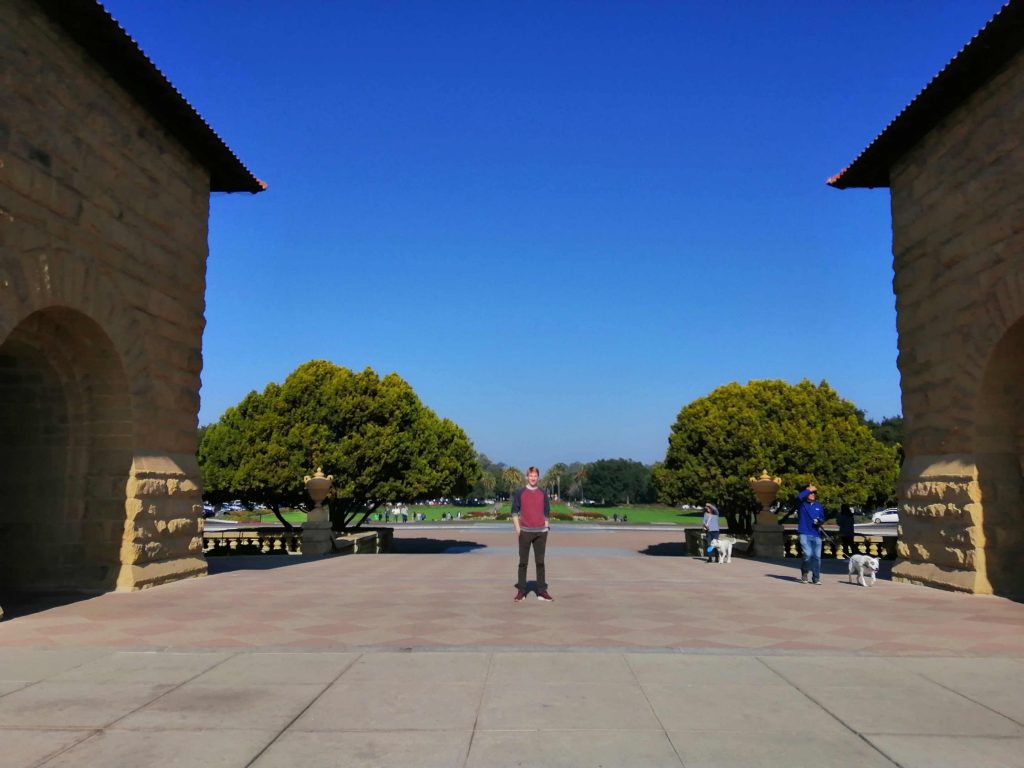 Preparation is key
While my time at Stanford passed by quickly, it did take a large amount of preparation. To study in the US, you will need a visa and the approval by the respective department of the university. This can take 3-6 months and requires you to provide proofs of things such as funding, degrees, and health insurance. The visa application is also costly and lengthy as it involves an in-person interview at the US ambassy.
Accommodation
The university offers only a limited number of rooms to their students, and as a visiting student, you will usually have to look for accommodation on the private market. Online forums (craigslist and SUpost) provide plenty of good options, but be aware of scams that aim for your security deposit. Hence, it is best to book a hotel/Airbnb for the first few days and look for accommodation once you arrive. This way you can visit a place in person before you commit to anything. Popular choices for accommodation are shared living spaces with up to 6 people, which typically start from $1200/month.
Outside academic life
During term time, students usually don't have much time to explore things in the larger surroundings. However, with San Francisco and the big tech companies close by, there is plenty of stuff to do that doesn't require you to go far. The campus itself also offers a large number of activities, ranging from museums to free access to gyms. Sport events of the university team are also worth a visit and free of charge for students.

My conclusion
If you get a chance, I highly recommend visiting the US. Learning about the American culture and way of life is a priceless experience that has opened my mind and allowed me to see things from a different perspective. So, look out for opportunities to do a research project or study abroad.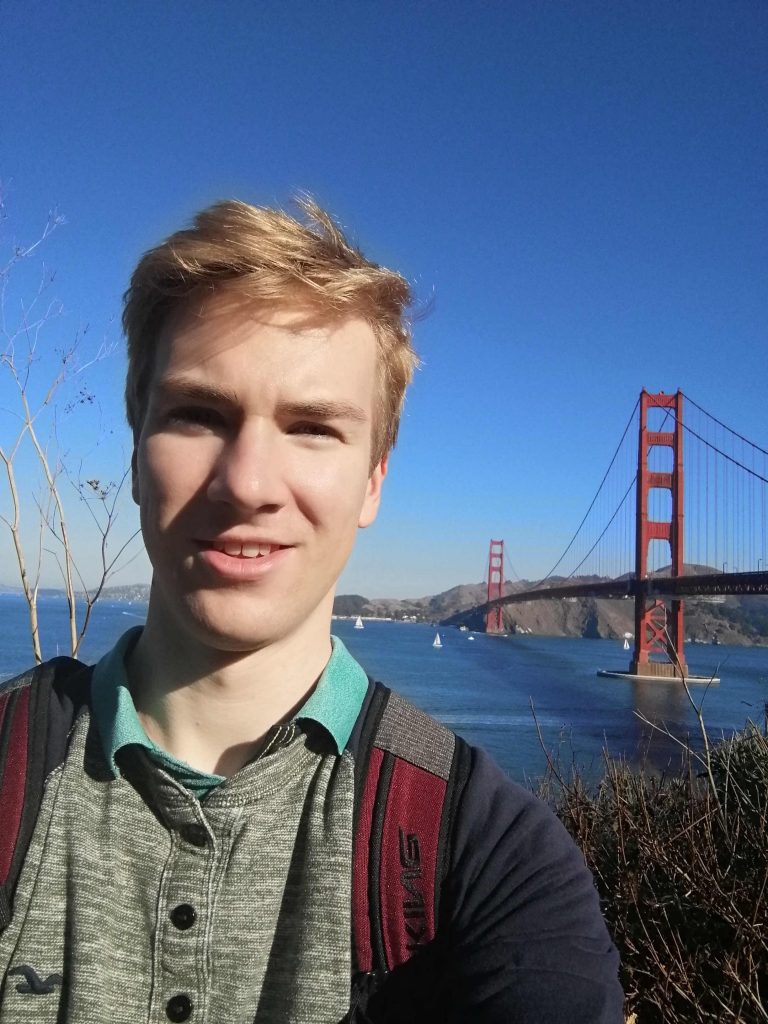 Text and Fotos: Urs Haeusler